Creative Team - Founder & Composers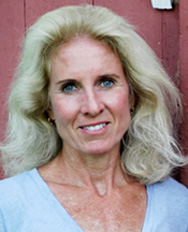 Carter Norton (Founder & President of the Magical Music for Life Foundation and Co-Composer) is a graduate of Trinity College with BS in biology and a Post-Graduate degree from the University of Pennsylvania in Physical Therapy. Mrs. Norton brings to Magical Music a background in medicine, business, child development, and music. She worked as an Account Executive for Merrill Lynch in Philadelphia and London, and she spent several years working with handicapped and critically ill children as a physical therapist in Philadelphia. While living in London, Mrs. Norton founded and musically directed a women's a cappella group that performed in many pediatric hospitals. In Tokyo, she composed numerous songs for the children of the American School and organized the instrumental and recording teams to produce these recordings.

In 1999, Mrs. Norton founded the Magical Music for Life Foundation, headquartered in New Canaan, CT, to use music to better the lives of children. The Foundation's first production was The Adventures of Zak. In collaboration with a music therapist, Mrs. Norton wrote the music and lyrics for The Adventures of Zak concept CD of songs for children. She then formed the creative and business teams that adapted the CD to a fully produced stage show that has entertained tens of thousands of parents and children across the United States. Following The Adventures of Zak, she wrote the books for, co-composed, and was on the team that adapted Russell, the Hermit Crab, Two Little Snowflakes, and A Day in the Life of a Child for the stage. Since then, Mrs. Norton has co-composed numerous other songs for Magical Music for Life, including songs for other charities, the special needs community, and the new water safety album. Her lifelong love and study of music and composition, coupled with the day to day interaction with her own five children has produced many songs, poems, and ideas to help children learn, find reassurance, and confidence through music.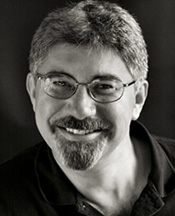 Don Rickenback (Co-Composer & former Artistic Director for Magical Music) collaborated on many of the songs written by Magical Music and served as director for our singing groups for over a decade. He was a key member of the creative team that staged The Adventures of Zak, co-adapted for the stage and co-composed Russell, the Hermit Crab, and directed both shows.


Mr. Rickenback has enjoyed over forty years of experience as director, musical director and performer in Fairfield County, CT schools, churches and community theatres. He has worked professionally directing and musical directing for CT's Renaissance Players and the Actor's Theatre and Island Stage theatre companies of Nantucket, MA. He is the Music Coordinator for St. Francis of Assisi in Weston.


With a Bachelor of Music degree in Voice/Music Education from Ithaca College and an MA in Educational Musical Theatre from NYU, Mr. Rickenback was a public school vocal music teacher for 20 years. In that capacity, he also directed, musical directed, and often wrote original songs for the annual spring musical, a tradition he started, which featured over 100 middle school students on stage each year.


As an actor, Mr. Rickenback's roles include two USO tours of Germany and Iceland (Don & Cynthia, A Ragtime Duo and as Paul Berthalet in Carnival), Fred Graham in Kiss Me Kate (Off-Off Broadway), Harold Hill in The Music Man, and Cole Porter in A Swell Party, a Musical Celebration of Cole Porter, (Long Wharf Theatre) for which he was nominated for the 1995 Outstanding Actor in a Musical Award by the CT Critics Circle.
Karen Nisenson (Musical Collaborator) collaborated on the music and lyrics for The Adventures of Zak and has served as an advisor for Magical Music's songs for children with autism and special needs. Ms. Nisenson is founder and clinical director of Arts for Healing, a creative arts therapy center serving children and adults with special needs, located in New Canaan, CT. She has a Master of Music degree in Piano Performance from the Juilliard School and an M.A. degree in Music Therapy from NYU, where she has been an adjunct professor and affiliated with the Nordoff-Robbins Center for Music Therapy. Ms. Nisenson developed the integrated music and art therapy methodology (IMAT) and the Adaptive Music Teaching Curriculum from her 25+ years of work in the field of creative arts therapies.