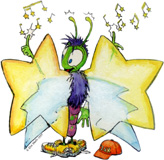 Supporters
A special thanks to all our Supporters!
Awesome Without Borders
Capitol One
The Child Reach Foundation
Chisolm Foundation
Citigroup Foundation
The Exchange Club of New Canaan
The Fairfield County Community Foundation
First County Bank
Goldman, Sachs & Co.
The Harnisch Foundation
Kiwanis Club of New Canaan
Lone Pine Foundation
Morgan Stanley Dean Witter
New Canaan Community Foundation
New England Financial
The New York Community Trust
New York National Bank
Newcomers Club of New Canaan
Newman's Own
Rosco Laboratories, Inc.
Rotary Club of New Canaan
Summit Bank
United Way of New Canaan
The William E. Simon Foundation
YOTTOY Productions, Inc.
The Young Women's League of New Canaan