Letter from Founder, Carter Norton
\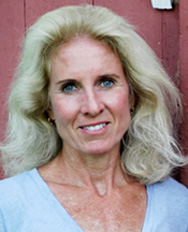 Welcome ... Why Magical Music????
In 1999, horrified over the messages my five small children were receiving from the television and radio, and frustrated by the frenetic "gotta have — do — get everything now" attitude that seemed to be permeating daily life, I yearned to find a way to slow life down in order to create more warm and fuzzy moments with my children, or, in the words from a song I wrote while putting them to bed one night: "....To go back to the basics, the stuff without the fluff, how long since just vanilla wasn't nearly good enough…"
Finding music to be the best way to cleverly disguise the important, lifelong messages I thought my children were missing, I had a dream to write music that would inspire children from all walks of life, in all stages of life, to do great things; to help them to be the best they can be at whatever they choose; to use this music to raise money for pediatric charities and children in need, so that they too might have the chance to fulfill their own dreams, and lastly, to give children the magical opportunity to use their talent to perform this music to benefit others.
Out of this dream grew the Magical Music for Life Foundation. Over the last 19 years, thanks to the support of many volunteers, professional actors and musicians, Magical Music has been able to touch the lives of so many children and their families with its heartfelt music, not only at community and charitable events, but in hospitals, inner city schools, and Boys and Girls Clubs. Our original touring shows have traveled throughout the Northeast and beyond, and our singing groups have been fortunate enough to sing our original songs at such venues as The White House Easter Egg Roll, The United Nations and the Tribeca Film Festival, to name a few. Original music had been written for major charities such as Habitat for Humanity and Stand Up to Cancer, and thousands of dollars have been raised for pediatric charities by the talent of many young performers. We finished our album, A Day in the Life of a Child, for our "Songs for Skills" library and will have the water safety album completed soon.
But there is so much more we want to accomplish. Besides continuing to expand the reach of our live performances, Magical Music is committed to writing and recording more "Songs for Skills" which benefit children on the autism spectrum and those with special needs. With the ability to reach an ever increasing audience via the web, we are hopeful that our music and productions can now be enjoyed by children and families the world over.
I am glad you found us. If listening to our music with your child or alone lightens your heart, or inspires you to hug your child a little tighter, then you have helped make our dream come true. Please share our programs and music with your friends.
Belief in each other is like a match in the night.
Pass it lit to another, and their candle will light.
Think of this candle as the spark of their dream and help it to grow and gather up steam.
For if everyone's candle was encouraged to glow,
And everyone's dreams were encouraged to grow,
Oh, what a wonderful world it would be, far brighter tomorrow, don't you see?
— from The Adventures of Zak
Magical Music's first original stage production