TOGETHER WE CAN
HELP STOP DROWNING ~
THE #1 KILLER OF
YOUNG CHILDREN
OUR NEW PROJECT IS
A FREE DOWNLOADABLE
WATER SAFETY AND BASIC SWIMMING SKILLS ALBUM TARGETED TO BE
COMPLETED BY MAY 2019
DOWNLOAD PART 1
OF OUR ALBUM NOW
Click photo below


PLEASE HELP US COMPLETE
THIS ALBUM BY CLICKING
THE BUTTON BELOW
Thank you to everyone who participated in, supported,
and attended our event
on May 6, 2018 in the
Broadway Pedestrian Plaza
Click the logo for information about TUNES IN TIMES SQUARE
and below to donate




See photos from 2017>>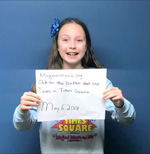 Music for children with
autism & special needs
FREE Download >>

MP3 Music for Children



Learn about
" A Day in the Life of a Child" >>


Join our singing groups ~
Magical Music Singers, Magical Music Troupe, & Snowflakes


Auditions are being
by appointment

For an audition time or
specific questions, contact info@magicalmusic.org

For more information>>
The Adventures of Zak
Book this musical ~
contact Jenna at
wstjenna@gmail.com



For upcoming performances>>

MMFL SINGERS ~
CHECK THE
SINGER MESSAGE BOARD
FOR THE LATEST NEWS
Please use the
link below when making
your Amazon purchases.
The link will take you directly
to Amazon and you can shop
just the same way as usual.

http://smile.amazon.com/ch/06-1573405
UPCOMING PERFORMANCES
2018

~ Watch for the dates soon ~



If you are interested in
having our singing groups
come to perform at
your school, hospital,
library, or event,
please contact us.

For more information,
please contact
the Magical Music office at
office@magicalmusic.org




LITTLE NEWCOMERS

New Canaan Holiday Stroll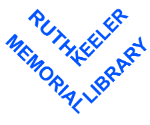 | | |
| --- | --- |
| | |
Magical Music for LifeTM's mission is to better the lives of children through the impactful and extraordinary power of music.
We accomplish this by developing and producing a wide range of musical projects that deliver positive, inspirational, and educational messages to children and their families. Our goal is to engage children and transform the way they understand themselves, others, and the world around them through our songs, performances, and projects.
Belief in each other is like a match in the night.
Pass it lit to another, and their candle will light.
Think of this candle as the spark of their dream
And help it to grow and gather up steam.

For if everyone's candle was encouraged to glow,
And everyone's dreams were encouraged to grow,
Oh, what a wonderful world it would be,
Far brighter tomorrow, don't you see?

from "The Adventures of Zak"
In accordance with our mission, Magical Music had produced a wide variety of musical projects:


Touring shows with positive and inspirational messages to bolster self-esteem, encourage individualism, & thwart bullying have been written & performed.


An album (and touring show of the album) and ongoing library of songs written specifically to meet the learning needs of children with autism and special needs, as well as all preschool children, has been made available free of charge on the web at www.magicalmusic.org.


Original songs written specifically for many major charities have been performed at charitable events throughout the northeast. Magical Music has produced several major concerts and raised thousands of dollars for children's charities.  One of these concerts is its annual TUNES IN TIMES SQUARE in New York involving the Broadway community and talented young performers from the tri-state area.


The foundation's music has been performed at numerous events, among which include The United Nations in support of the first World Autism Awareness Day, The White House Easter Egg Roll, Citi Field, and the Tribeca Film Family Festival.  Also, it has been performed in schools, pediatric hospitals, and the Boys and Girls Clubs.

Through its original music, the foundation strives to improve the lives of children and their families everywhere.
| | | |
| --- | --- | --- |
| | | |
"Preview of Water Safety Album Songs" ... "They are adorable. Thank you so much for helping with this important tool to make kids safer in the water. Drowning has become the leading cause of death for children with Autism and music is such a powerful tool for learning for these kids."
Ailene Tisser, Co-Owner Swim Angelfish

"About Magical Music at TUNES IN TIMES SQUARE 2017" ... Magical Music is not only uplifting for us who listen, but for all the wonderful things that are accomplished. Bless you"
Joe Torre (The Yankees)
"A Day in the Life of a Child: Musical Revue" ... "What a fantastic afternoon! Our students LOVE when you perform here and music is such an intricate part of so many of their programs!"
Kaitlin Hayes, Development Associate at Giant Steps School
"A Day in the Life of a Child: Musical Revue" ... "Thank you for bringing such an extraordinary performance to our school. Not only was the performance professional, but was inspiring to our students to see other students perform. The messaging was also superb."
Kathleen Gallagher, Educational Supervisor at Eagle Hill Southport
Magical Music for Life and "A Day in the Life of a Child: Musical Revue" ... "Magical Music for Life is an amazing program. The songs are catchy, engaging and fun! The performers are remarkable and inspiring. We look forward to seeing this fantastic troupe at the Country Childrens Center for years to come." 
Brent Morton, School-Age Program Director at Country Childrens Center, Katonah, NY
"A Day in the Life of a Child: Musical Revue" ... "I have not seen the kids so engaged by a performance as with this show and some of the kids who got up to dance were a surprise, because they would not normally do that."
Mary Ellen Betzler, Director of Education at Giant Steps School
"A Day in the Life of a Child" ... "I wanted to tell you how grateful we at Els for Autism all are for your support in making the event so special. Your CDs were a hit!"
Mary Kay Wilson, Els for Autism
"A Day in the Life of a Child: Musical Revue" ... "The performance was amazing. The kids and staff loved it. The songs were great, I wouldn't change a single thing! Your cast was spectacular!" 
Brent Morton, School-Age Program Director at Country Childrens Center, Katonah, NY
"A Day in the Life of a Child: Musical Revue" ... "ALL of the students in my classroom enjoyed the performance in February. All of the performers were engaging and seemed to truly enjoy performing. The performers were sensitive to the varying disabilities of the students who go to Giant Steps and made an effort to interact with them throughout the performance! I would love if they returned."
Ashley Fumai, Special Education Teacher at Giant Steps School
"A Day in the Life of a Child: Musical Revue " ... "We had the pleasure of welcoming the young singers of Magical Music for Life to the stage at our Western Connecticut Walk Now for Autism Speaks. They sang beautifully and the message of the songs and words meant so much to the autism community. We were honored to partner together."
Lauren Amendola, Senior Director for Autism Speaks
"A Day in the Life of a Child: Musical Revue" ... "They did a wonderful job - the girls were all very professional, engaging, talented, and just overall a fun group. It was thoroughly enjoyed by both the students and the adults. Afterwards they were also so friendly and warm with interacting with our GS kids."
Tara Buckman, OTR/L at Giant Steps School
"A Day in the Life of a Child: Musical Revue" ... "That was so cool!"  "I liked that they are at our school."  "The best part was the dancing."
Students at Giant Steps School
"A Day in the Life of a Child" ... "Great topics and I believe that kids learn best through music and the ideas you have for the CD are great! Most of the music I use in the classroom is outdated so it is nice to have new options."
"I really like the teaching parts of the songs where the music and lyrics are slowed down to teach the kids the words. This is really helpful because the kids do like to sing along."
Colleen Wattles, early childhood special education teacher

TUNES IN TIMES SQUARE & Songs for Skills library ... "Thank you for making a difference in the lives of the many children that need support in this world."
Tina Tza , mother of two children
"A Day in the Life of a Child" ..."I love the CD! It is so cute. What I really love about it is it is little kids singing. That always makes my girls want to sing along or listen."
Amy Aweida, mother of girls ages 2 and 5
Magical Music for Life ... "Once in a while, there comes along a charitable organization that really strikes a chord in the heart. Magical Music has created a forum to help families share a rare combination of musical excitement, positive life lessons, and at the same time, be part of helping pediatric charities in their own community! Magical Music uses the message of music, which is often misused today, to reach beyond the mind and into the soul with uplifting lyrics and empowering ideals."
Debbie Spaide, founder, Kids Care Clubs
"A Day in the Life of a Child" ..."The songs are really great. Very upbeat and especially the "Just What I'm Feeling" song would be great for a social skills group for children on the spectrum. I think continuing to develop songs that could be incorporated into a social skills group would be great. "
Carolyn, family therapist
"Russell, the Hermit Crab" ... Magical Music has a passion and an unbelievable talent for communicating some pretty tough topics about kids' character development in a fun, sensory way that puts those important messages right into the long term memory bank…the really great stuff you reflect back on when a difficult personal situation arises.
A parent after seeing "Russell, the Hermit Crab", New Canaan, CT
Songs for Skills library ... "What a wonderful gift to the special needs community!! With clever lyrics & great melodies, these songs hold the Magic of Music in the way they bring important skills to every child. I hope that parents and educators the world over will download this music and encourage their friends to do the same!!"
Karen Nisenson, Arts for Healing about Magical Music's songs for autistic & special needs children
"A Day in the Life of a Child" ... "It is about time musicians stepped up to produce music for a population of children that SO need it."
A music therapist
Songs for Skills library ... "My son with autism is now 21.  How I WISH this music had been available when he was young.  What a great teaching tool - and so much fun to listen to."
A parent of a son with autism
TUNES IN TIMES SQUARE ... "My daughter and I were walking by, thought we would stay for a song or two, and stayed for 3 hours."
An audience member at TUNES IN TIMES SQUARE
"A Day in the Life of a Child" ... "This is so perfect - it is just what is needed in the classroom.  How wonderful that the songs have both an up tempo and a teaching version making it applicable for such a broad range of children."
A special education teacher
TUNES IN TIMES SQUARE ... "It was an amazing experience to sing in Times Square – in the heart of NYC. … people came to stay and watch, packing the grandstand, every seat, and place to stand. It was INCREDIBLE!!" 
Kathryn Crum, former Magical Music Singer about singing at TUNES IN TIMES SQUARE
read more >>
Thank you to our grantors!
2016 - 2018